Tablet & iPad Engraving Service in London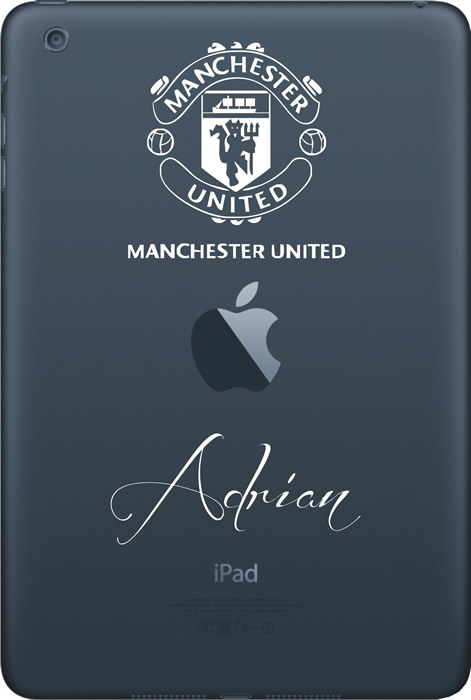 We offer a professional, bespoke tablet and iPad engraving service to personalise your iPads and iPad cases. We can engrave all the generations and all the models from iPad Pro, iPad Air, iPad air 2, iPad mini 2 & 4, and all tablets, and in all colours.
Our Xenetech high speed laser is capable of reproducing any design, company logo, graphics or text of any font and size with a rapid turnaround time.
iPad Engraving as a Gift
An engraved iPad or tablet makes a unique statement. If you're giving one as a gift, why not have it engraved with a personal message to create an unforgettable gift for someone special?
Does Krintech provide iPad Engraving for Companies?
Corporate orders are very popular and engraving iPads and tablets are a common addition for both security and corporate Identity. Engraved iPads also make popular corporate gifts. We'll laser engrave your business name or logo onto your company's iPads or other brand of tablet for impressive and unique branding.
Quantity discounts are available on orders over 10 units and more.
What is the etching quality and look of engraved iPads?
The laser simply etches the back of the iPad removing the silver, gold or space grey colour to reveal the white anodized coating, leaving a white colour etching that's completely smooth to the touch. The laser engraving process does not harm the device or electronics in any way.
Engrave or Emboss your iPad Smart Cover
We can even engrave or emboss your iPad Smart Covers and cases using either laser technology or heat embossing. We can engrave most cases Apple or otherwise, from leather to faux leather, PVC, plastic hard cases, wood and bamboo cases. For leather, we mainly recommend heat stamping and embossing for that extra touch.
We cannot emboss or engrave silicon or polyurethane cases.
Simply let us know the name, message or graphic you require and we send you a proofing before we engrave the case.
We also sell most of the genuine Apple cases and can also offer discounts on 10 units and above. Please enquire.