Get in touch
0208 958 6111
0203 648 8518
Appointments and deliveries
You are welcome to deliver the item you wish to be engraved or cut in person if you call to make an appointment.
Or you can send your item to us by post, in which case we will laser cut or engrave it and send it back to you by first class postal service.
Krintech Ltd
104 Hillside Gardens
Edgware
London
HA8 8HD
Nearest stations are Edgware (Northern line) Or Stanmore (Jubilee line)
Parking space is available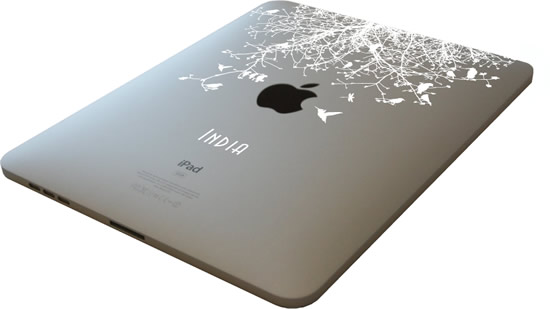 On most engravings, embossing and laser cuttings we can offer three levels of service:
1-hour service*
Same day service*
Next day Special Delivery postal or UPS service within UK.
*Subject to location
We also work Saturdays for last minute and urgent jobs.
Turn around times
We set high quality standards and fast turnaround times, and aim to respond to customer enquiries and provide quotations within two hours.
On single item orders we aim to process orders within two days.
For bulk orders we aim to process orders between four to five days.
For Screen printing and metal etching processes we aim to process orders within six days.
Our Acrylic Cutting services are usually next day or up to 3 days on larger sheet acrylics, delivered to your door.
Pricing and payments:
The nature of our business is bespoke so we are not able to set out a basic price list. For any quotations it's best to email us at and make sure to include the following:
The item, the material (metal, glass, leather, wood), the size (A4, in cm or inches for example), the quantity required.
Any messages and/or information to go onto the item to be clearly stated.
Any images of the item along with any artworks to be included. All artworks or logos should be supplied as a vector file and saved as EPS, AI or PDF file format.
Quantity discounts are available on orders over 10 units and more.
We accept all major credit cards, PayPal and online wire and BACS payments; once your items arrive to us we will email you an invoice for payment. Once payment has been completed we will ship your items back to you.
Getting your items to us:
You can choose to bring your items in to us in person.
We also offer a postal and courier service so you can post your items to us. If doing so, PLEASE ensure your package or parcel is clearly labelled with your address and contact details them when sending to us as we get many parcels daily, and if there are no details with the item its very difficult to trace and delays the process.
Or simply give us a call to discuss and for any enquiries on 0208 958 6111.
Postal service:
We like to turn orders around quickly once payments have been made and offer the following delivery services:
Royal Mail standard deliveries between 1 to 3 days on small and medium size packages.
Royal Mail Special Delivery for guaranteed Next day service on small and medium size packages.
UPS couriers guaranteed Next day service larger bulky items.
Local Carriers for same day London deliveries or within a 20 miles radius.
Addison Lee for corporate same day service.
Or you can choose to arrange your own collections. Our collection address is at the top of this page.
Hire us
Krintech Ltd also offer a corporate mobile engraving and embossing service!
You can hire us to come out to your corporate press event days, store opening launch days, Christmas and Valentines days and many other special days. This service has proven to be very popular and we go out to many events up and down the country throughout the year with our mobile leather embossing and diamond engraving machines.
Minimum hire time is 2 hours and block days. We simply turn up on the day with all the necessary equipment with a one hour set up prior to the launch time.
To date we have appeared in many department stores, retail stores, airports, hotels and galleries. Our clients include: Accessorize, Coach, Harrods, Hermes, Harvey Nichols, Ecco Shoes, Fossil, Lacoste, MCM, Michael Kors, Monsoon, Oasis, Radley Bags, Ralph Lauren, Selfridges,Top Shop and Vianel.
You can view images of the events on our Facebook page.
Call us on 0208 9586111 or email for further details on .